Weidmüller Core Hybrid Integration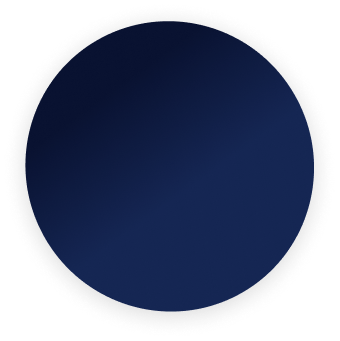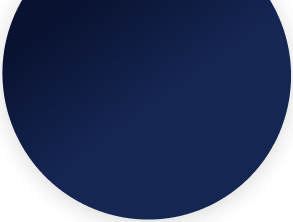 Project Scope
Weidmüller has been running SAP ERP HCM on premise as their leading HR system of record for many years. To modernize and enhance the HR work, the client decided to implement SAP SuccessFactors globally as the leading HXM system of record in the cloud. Other legacy systems are in play and had to be considered to not disrupt dependent processes.
For the implementation of the SuccessFactors modules, the client decided to assign their trusted HR consultancy & advisor tts CS to implement the SuccessFactors module according to the clients` requirements based on a global template.
The three main drivers and objectives for the client to select SuccessFactors were:
Improve the user experience for the HR Department and all employees
Bundle HR in SuccessFactors to have one application for all processes.
Single source of truth to harmonize HR data globally on one platform.
Since many systems are in play, the need to harmonize and seamlessly integrate, the integration expertise of INTEGRTR, to plan and execute the related integration work was onboarded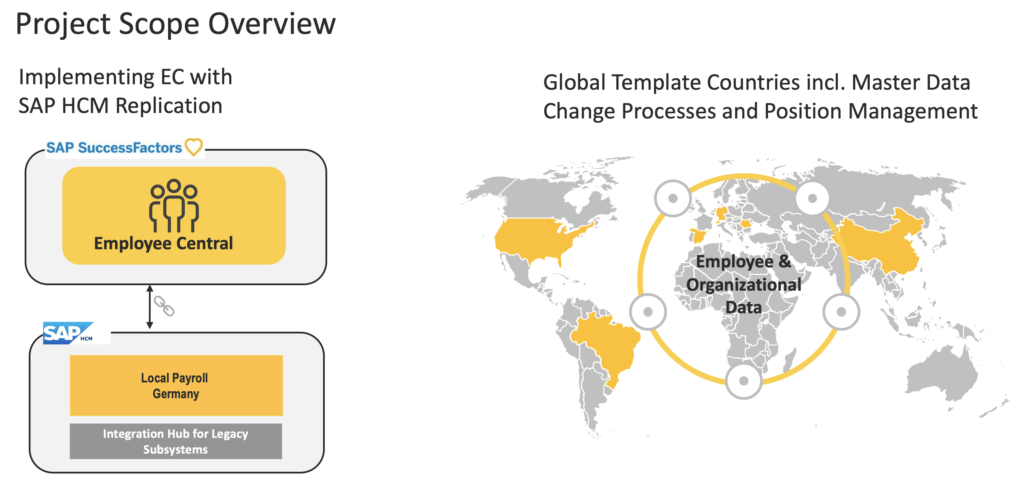 The Client – Weidmüller
Key facts about Weidmüller
Employees – 5000
Operations in approx. 80 Countries
Market leader in Industrial Connectivity
Industry: Electrical Engineering
Execution
After the configuration of SuccessFactors (SF) Employee Central (EC), a Core Hybrid Integration Scenario with SF EC being the leading cloud system of record following a "Hub & Spoke" approach had to be implemented.
Core Hybrid means, that SuccessFactors is the leading cloud HR system of record. SF EC is integrated with SAP ERP HCM system to replicate the HR Minimaster to the SAP ERP HCM system for Core processes like Payroll, Time-Management and other.
Hub & Spoke means, that it is ensured that all legacy systems that have dependent processes, will receive the needed data, so all subsequent processes will continue working.
Main Focus of the integration scenario was FI /CO (Costcenter Structure), Personal and Organizational Data for the German entity.
Results
A Smooth Go-Live in March 2020 with all project streams was successfully achieved.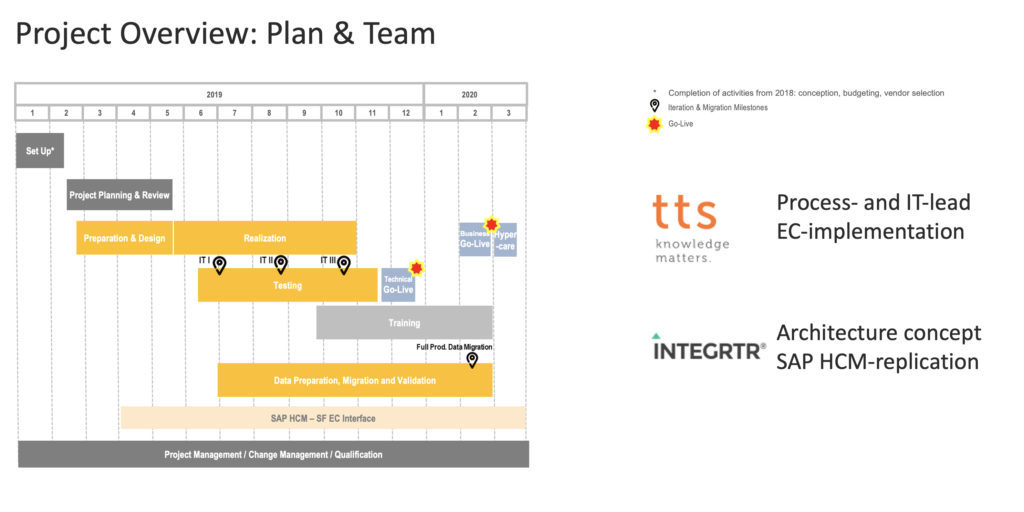 The more efficient digitization and data flow, the higher the business value and competitiveness.
Want to Become an INTEGRTR?