#INTEGRTR.platform
DataFlow
INTEGRTR-DataFlow is a query builder for OData APIs, as used with SuccessFactors. Although it's a generic query builder internally, DataFlow has a citizen integration flavor to it to let power users perform their requirements without getting into technical details.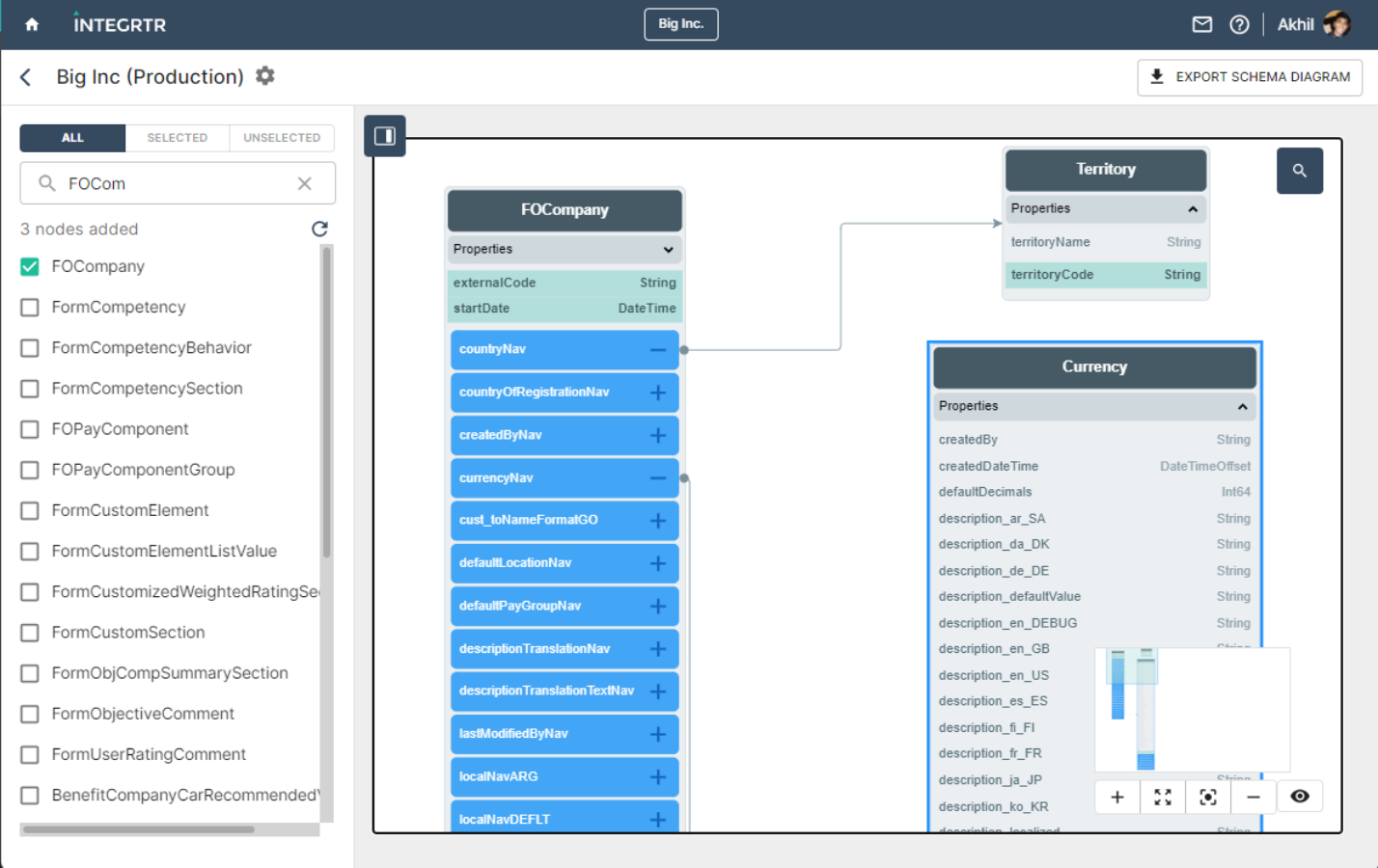 Gain a clear understanding of your System's entity structure and relationships through an interactive graphical representation.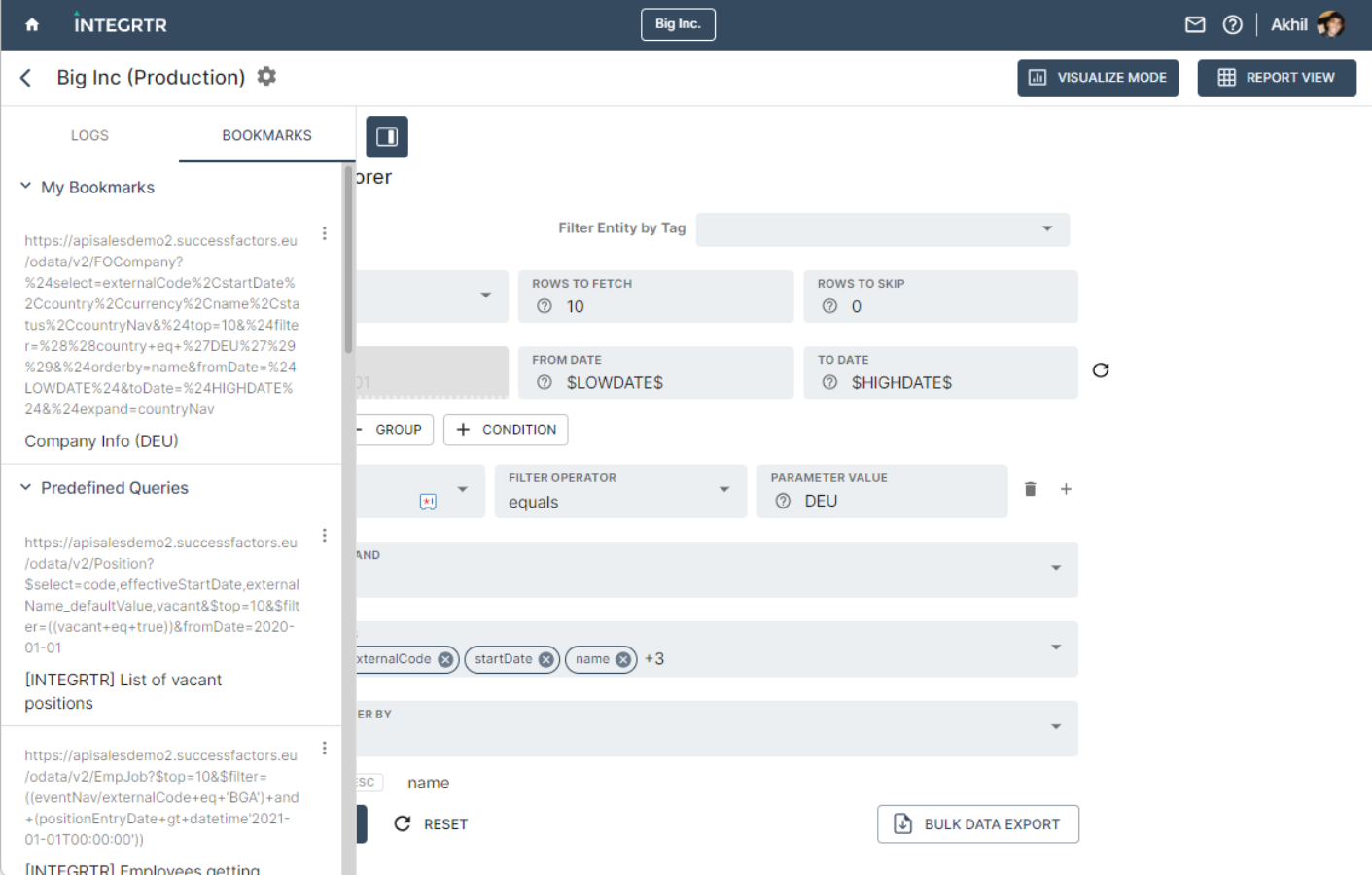 Bookmark your queries & Collaborate Effectively
Easily save and access frequently used queries for quick retrieval and repeated usage by you and your team.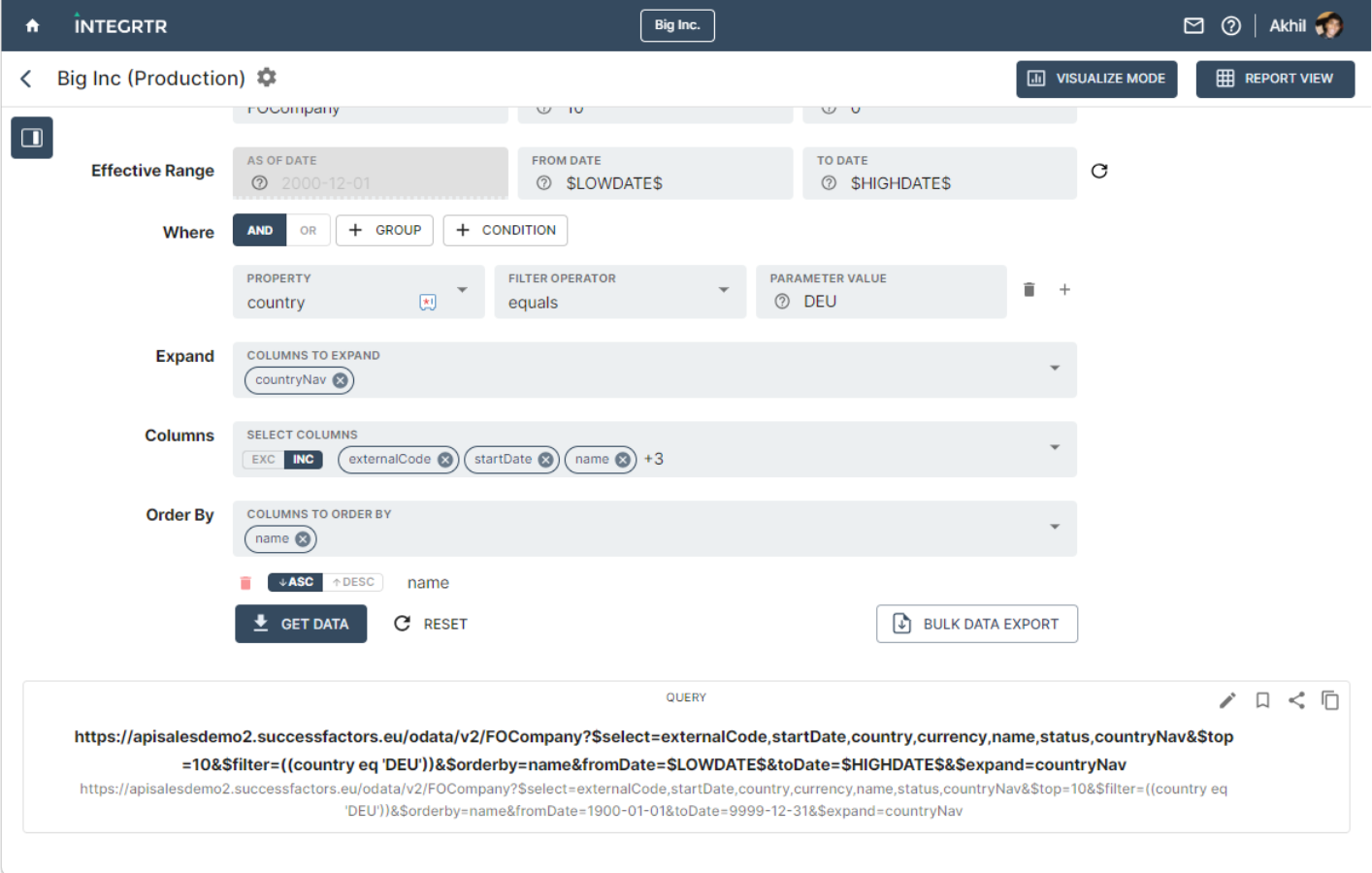 Build complex OData queries with ease
INTEGRTR-DataFlow empowers you with an easy-to-use form-based query building tool, enabling you and your team to construct complex queries with ease and precision.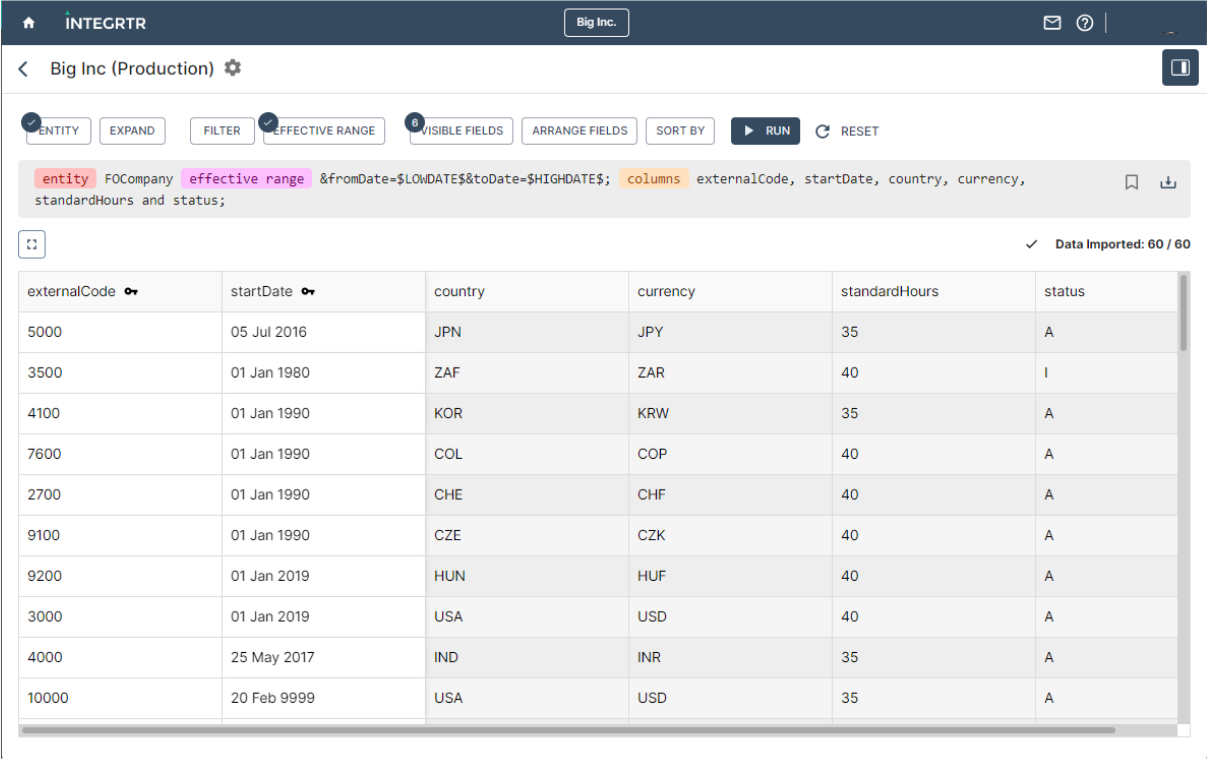 Analyse your SAP SuccessFactors data
INTEGRTR-DataFlow provides visibility into your SAP SuccessFactors data like never before. With easy query building, reporting capabilities, you can get to the right information in no time.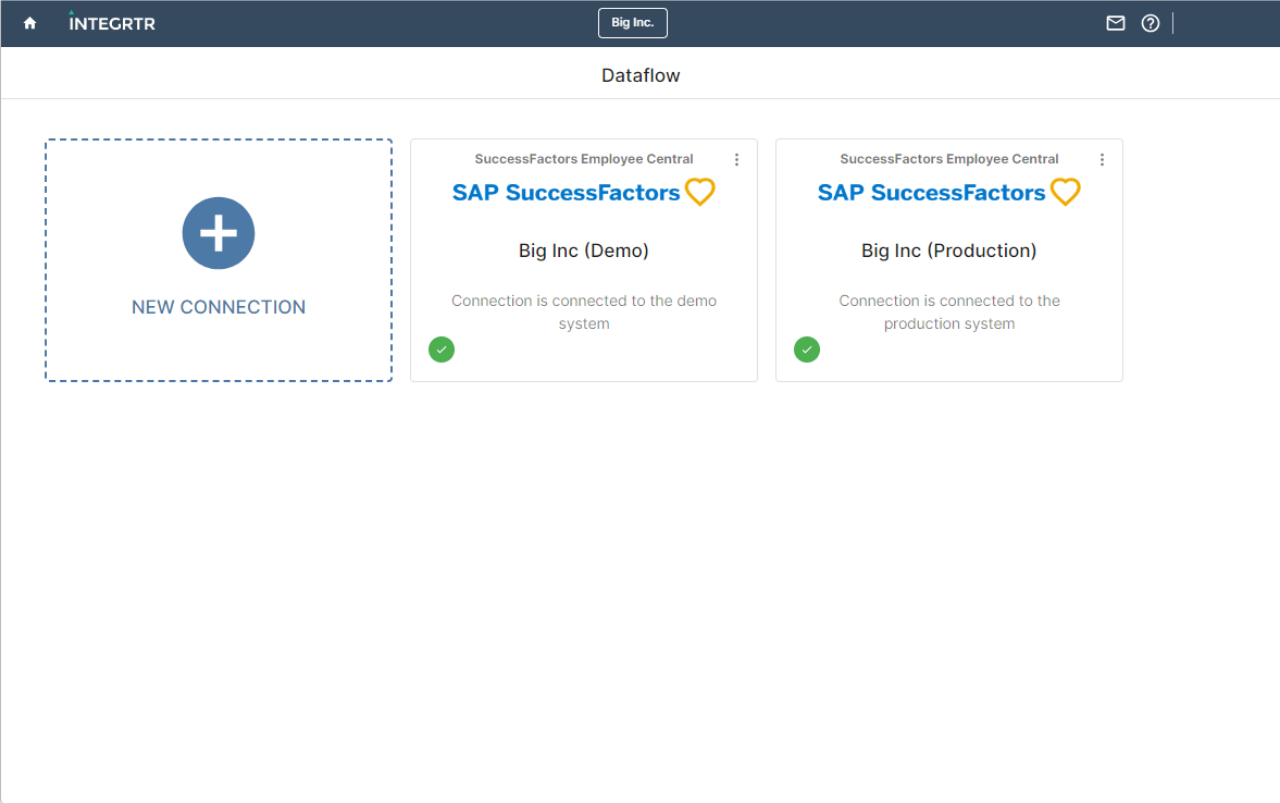 Seamless and Secure connectivity to SAP SuccessFactors
Establish connections to SAP SuccessFactors or any OData systems and ensure quick and hassle-free integration for seamless query building and data retrieval.
Easily access and query your SuccessFactors Data. Not only during the integration project set-up, it is key to easily access your data, parsing your data structure in a user friendly way.
Also in your day to day business you want to look up data, or save queries to make your data more accessible. A benefit you do not want to miss.
Real Time
Connect and query your data in realtime. No data storage of your HR data on your device.
Easy Access
Easily access your Success Factors Data structures. Build your queries on the fly and drill deeper.
Save
Create and save your queries, so that you can run them whenever needed. This makes your routine even more efficient.
The more efficient digitization and data flow, the higher the business value and competitiveness.
Upgrade your enterprise integration