#INTEGRTR.platform
Mass Data Generator (MDGen)
Streamline the process of loading data into SAP SuccessFactors making it a seamless experience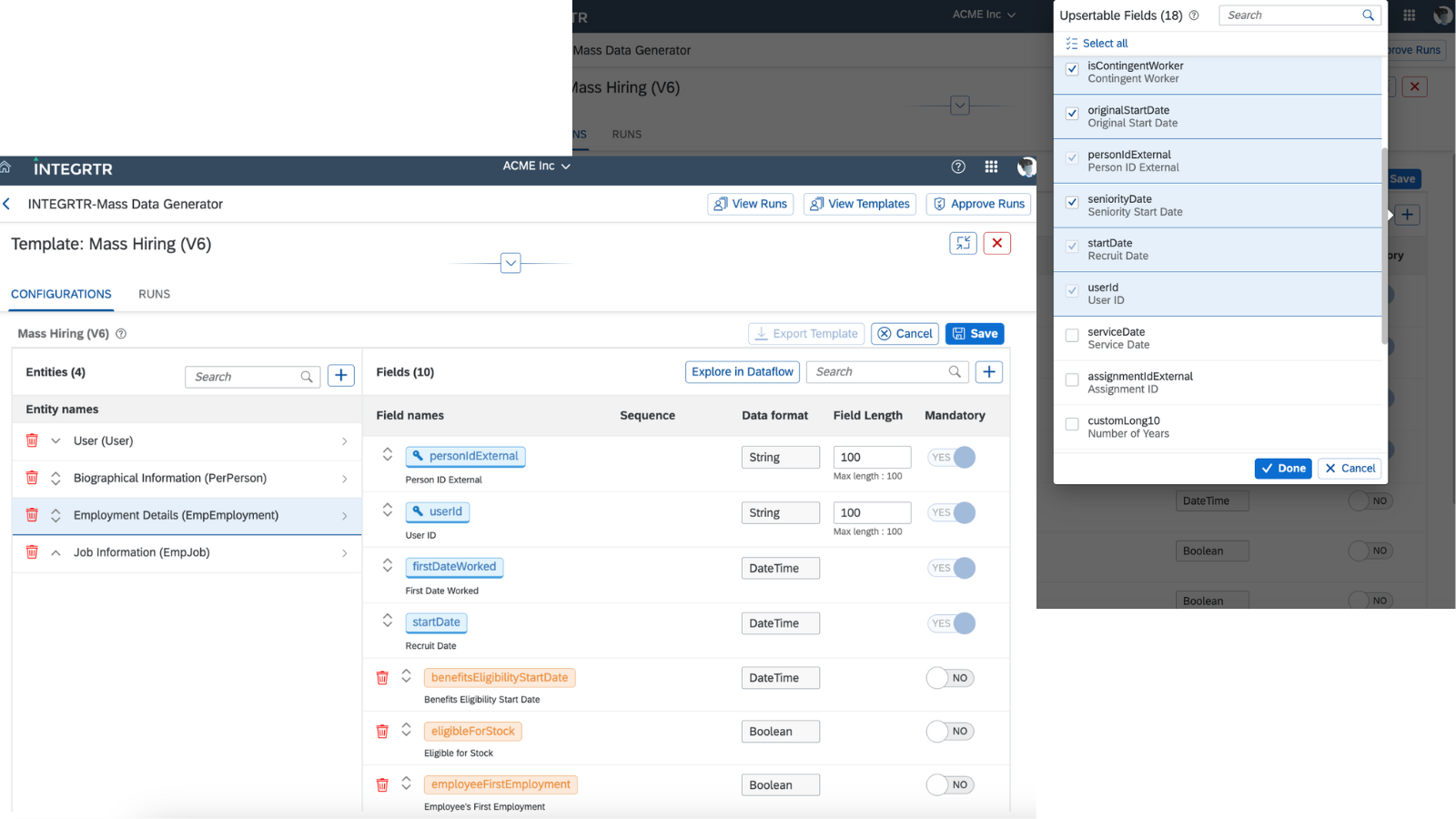 Create Reusable Data Generation Template
With INTEGRTR-Mass Data Generator, you can define a data generation template in line with your most common HR business scenarios. Your team can create multiple data generation or updation runs based on these templates thus ensuring uniformity in data creation process.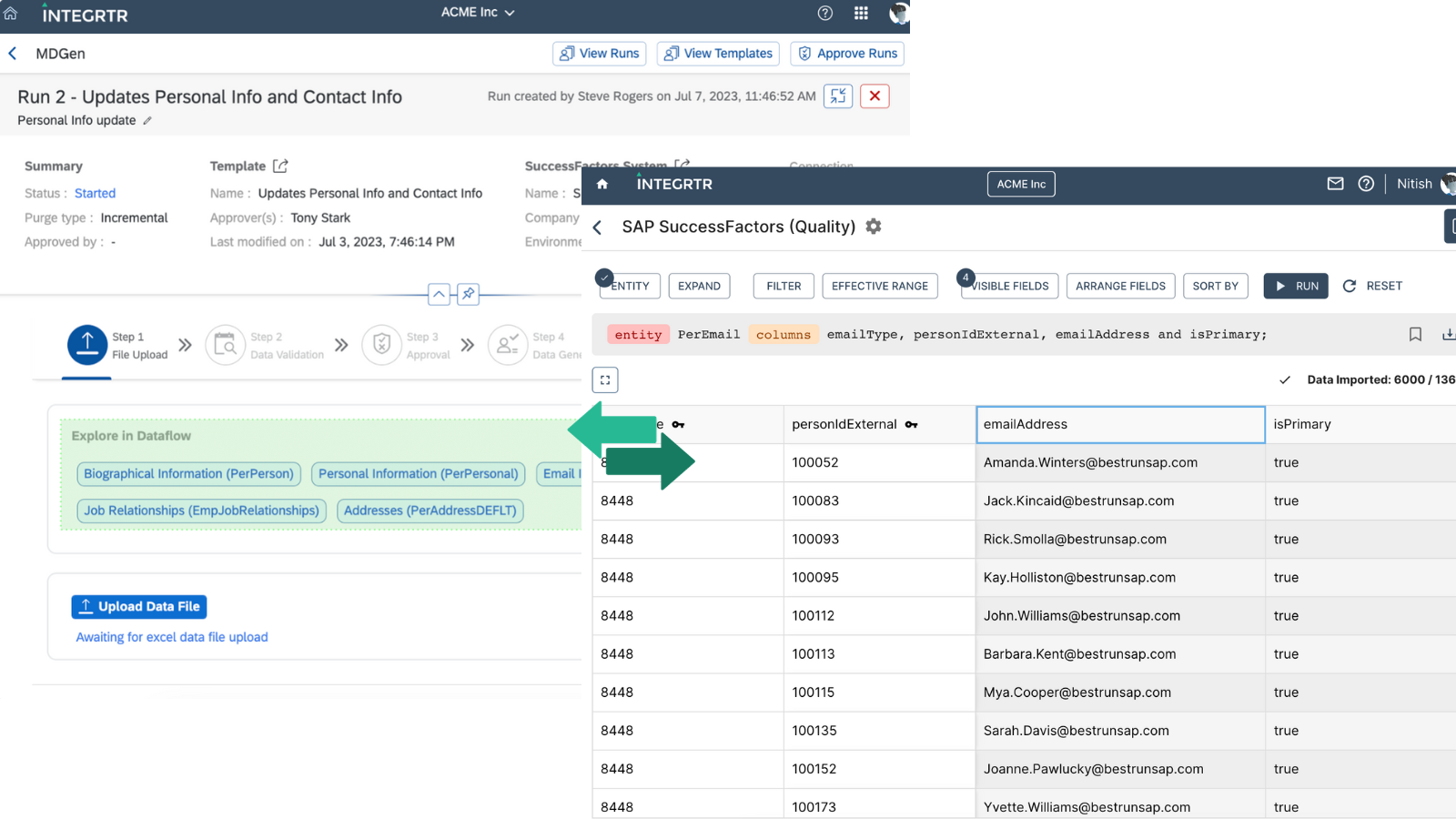 Seamless connectivity to INTEGRTR-DataFlow
Whether you are looking to extract existing data for easy mass-updates or verifying your newly created data, INTEGRTR-Mass Data Generator provides you a one-click navigation to DataFlow so that you the relevant info at all times.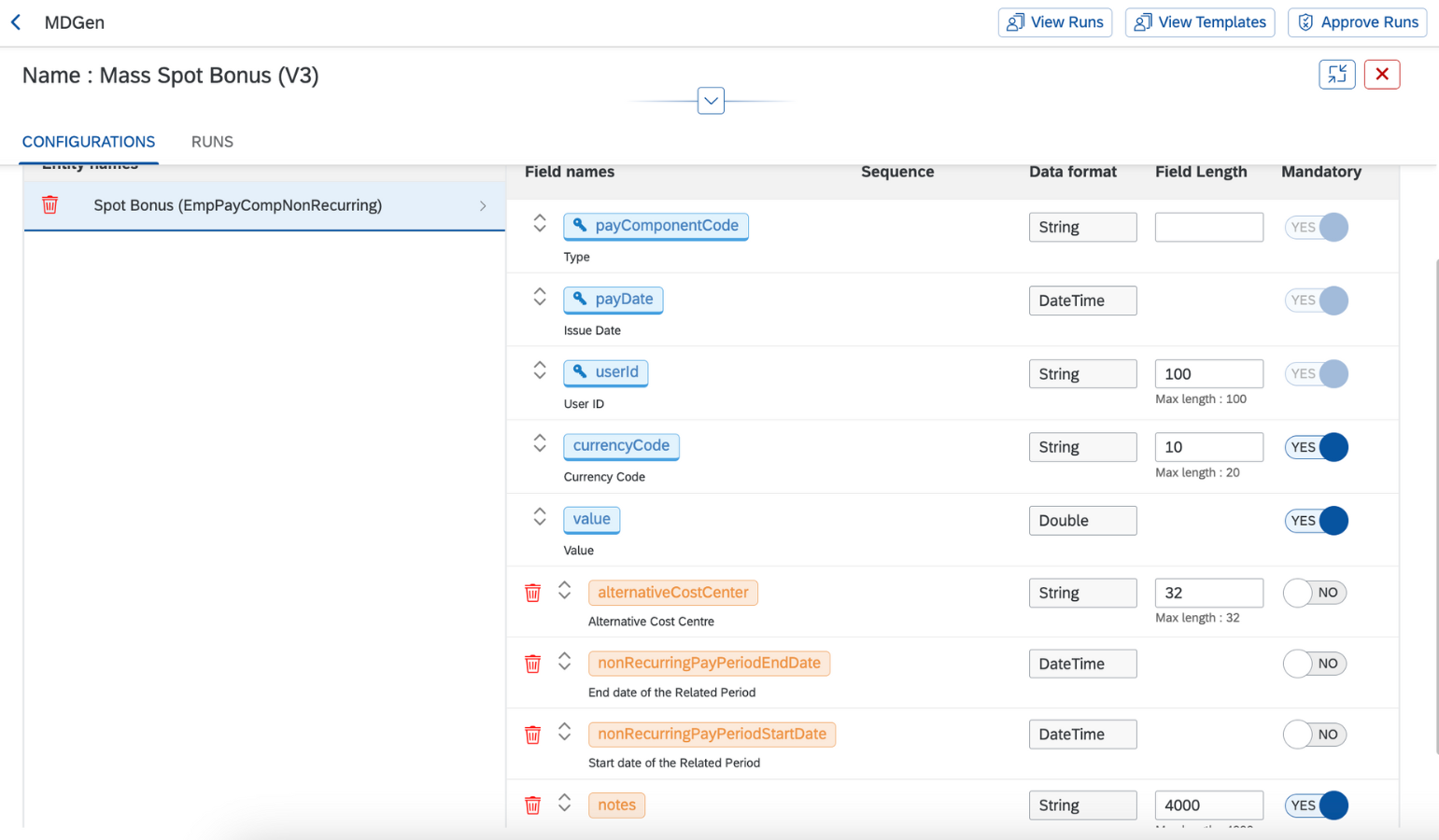 Define governance for your Data Generation Templates
With INTEGRTR-Mass Data Generator, you can extend your SuccessFactors data validations. Example: Make a field mandatory/limit the field length further if you already know that your downstream system has certain additional restrictions in comparison to your Global HR.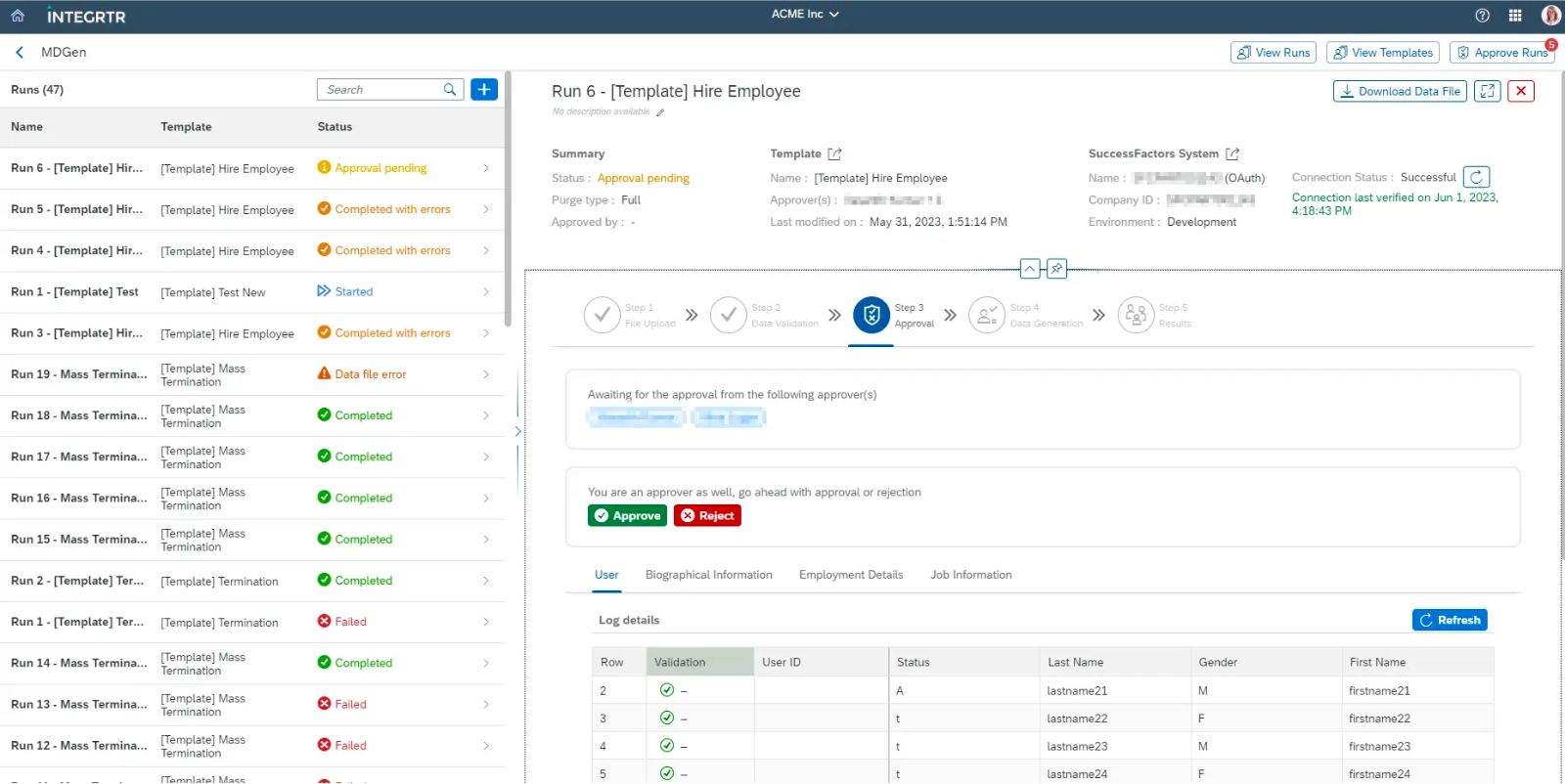 Inbuilt approval workflow for extra control
With the in-built approval workflow for data generation, INTEGRTR-Mass Data Generator ensures that all Runs goes through an additional layer of verification before data generation.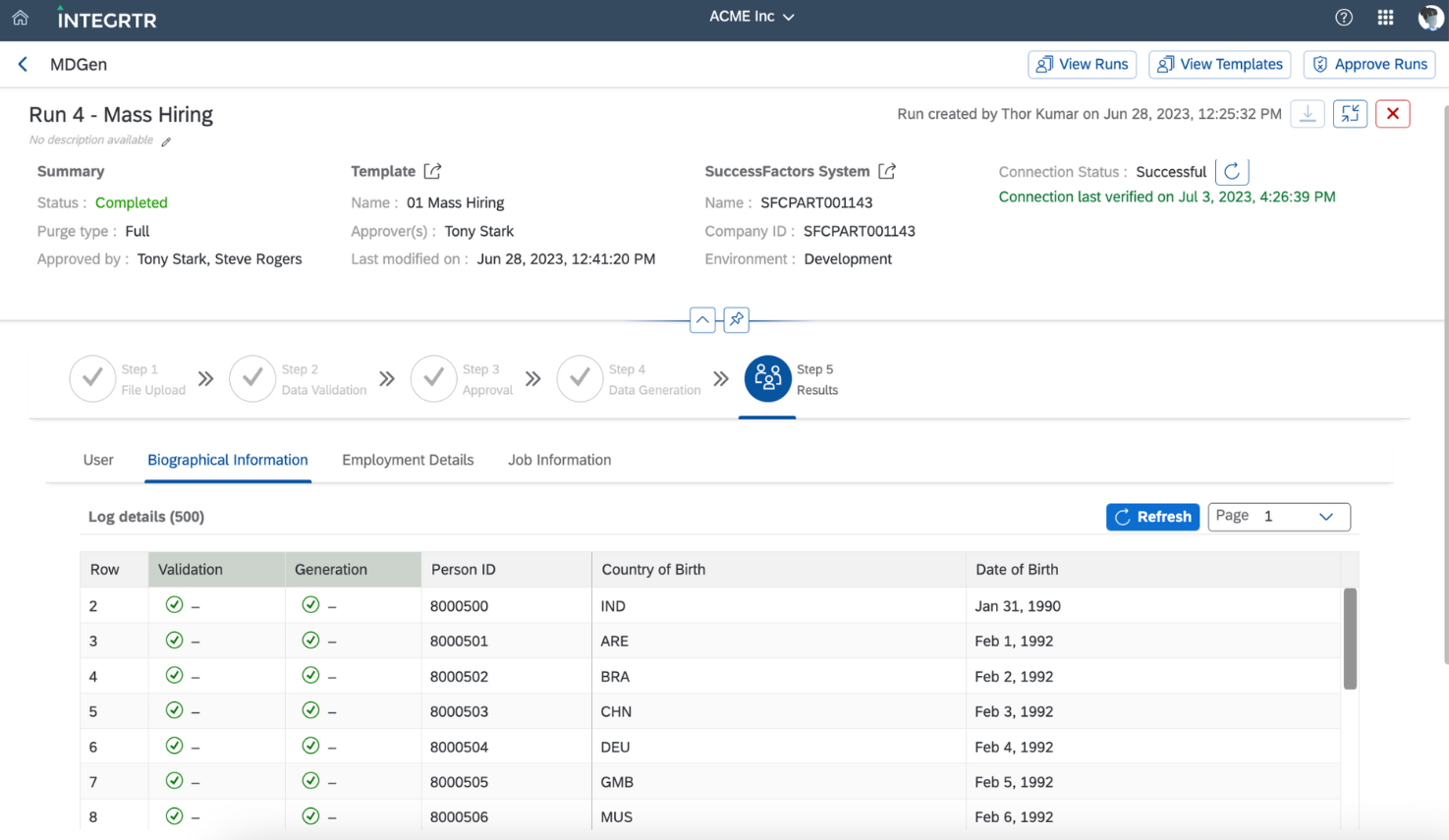 Analyse Run Results with easy monitoring
Once a run is completed, you can easily analyse the results, filter for specific data, identify errors if any - All within INTEGRTR-Mass Data Generator
Data Loads with Quality
Create high quality data and identify errors as early as possible in the process
Beautiful User Experience
Our consumer grade UX with guided steps, validations, and more helps you create/update data in a breeze - like a pro
Save Business As Usual costs
Smoother HR migrations with less errors increases the productivity for your HR and IT teams
The more efficient digitization and data flow, the higher the business value and competitiveness.
Upgrade your enterprise integration