In this newsletter we are delighted to share some of the recent updates to our products and introduction of free trial plans:
Major release for INTEGRTR.HR Data Generator
Enhanced INTEGRTR.Monitor with new workflow customisation
Upgrades for INTEGRTR.DataFlow and availability of free-trial plans
INTEGRTR.HR Data Generator
The HR Data Generator (HRDG) is now available in an all new avatar!
The application is now middleware free (yes – no more additional configurations). You can start leveraging the full power of HRDG to upgrade your development and integration testing phase with just your existing SAP SuccessFactors system.
This upgrade also makes the replication activity about 5-10x faster and introduces much requested features like "cross-system copy" , "property randomisation options" , "bulk-copy" and many more.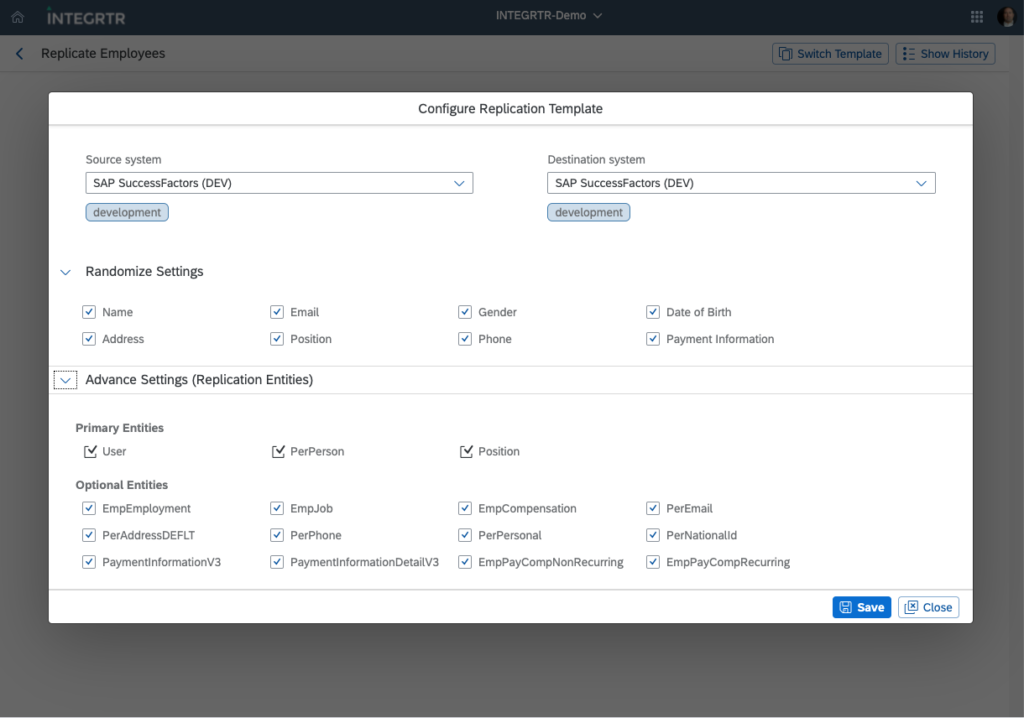 INTEGRTR.Monitor
The Monitor has been consistently getting upgrades with lots of new features and improved user experience. The latest release introduces an all new dark-theme, user-configurable labels and much more.
With the introduction of labels, you can now easily map and track integration logs as per your team workflows. The latest release also introduces the much requested excel export functionality – so that you can export your findings and use it for further collaboration. Checkout INTEGRTR-Monitor in action (videos)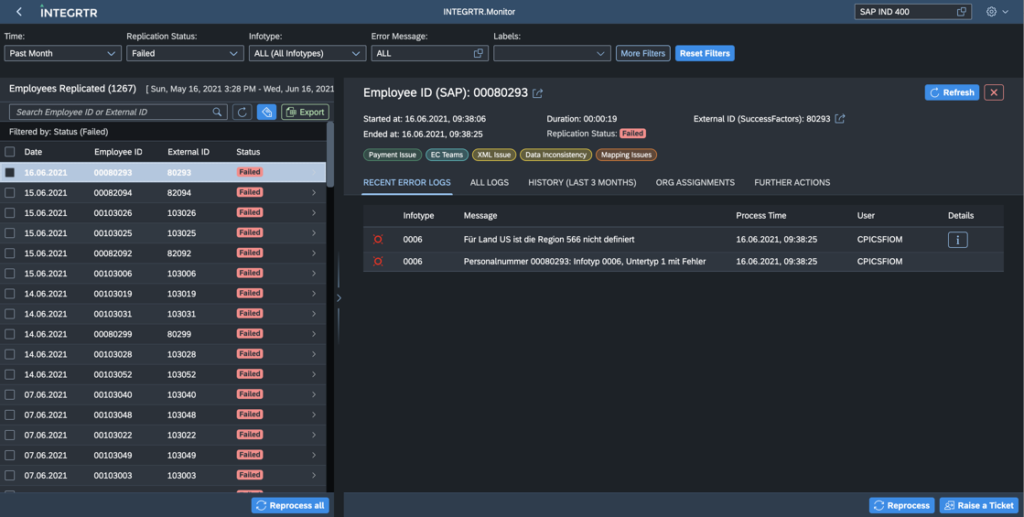 INTEGRTR.DataFlow
Have you been using INTEGRTR.DataFlow for your SAP SuccessFactors system exploration and reporting? Then, you'll love our upgrades even more.
Pre-defined queries for SuccessFactors, customised query builder for SuccessFactors, enhanced schema visualiser, and a lot more – try them out yourself.
Signup for your free 30-day trial now
Did you checkout our last white-paper "SAP CPI vs. Mulesoft vs. Boomi vs. …" ?

If not, then download it for free here.
If you would like to know more about our trial plans or request a free demo for your organization, please contact us